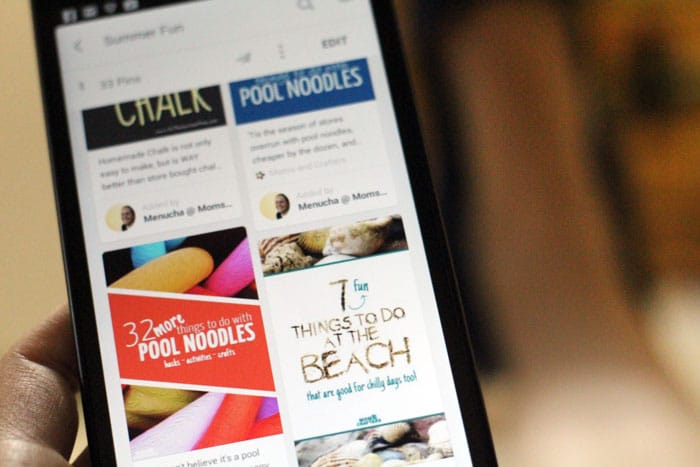 With the approach of summer, the team at ZAGG Phone Repair presents a list of top apps to maximize fun in the sun and peace of mind.
The sheer number of apps out there can be overwhelming, and this list can help identify some of the best ones to try out as you plan for vacations, holidays, beach time, and warm weather fun. Go beyond Pinterest and Instagram to explore these creative appenings
Waze
Ever been frustrated with "the GPS lady" and wonder where on earth she's routing you? Waze is the world's largest community-based traffic and navigation app. Follow routes with real-time traffic and road condition information determined by other drivers in the area, drivers who know the congested intersections, the construction detours, the avenue of potholes, the shortcuts, and even the gas stations with the lowest prices. That human touch is what sets Waze apart, saves your gas and money, and gets you to your destination safely and quickly. Explore the app.
Headspace
All the summer plans getting to you? Trouble sleeping in that different time zone? With vacation and holiday travel, family road trips, home improvement projects, and all of the pools, lakes, and beaches out there, you may sometimes feel a little overwhelmed by it all. Headspace is a guided meditation and mindfulness app for everyone. Try the basics for free and learn how to be aware in the moment and gain a healthy sense of perspective, or subscribe for hundreds of themed sessions on everything from stress to sleep to focus to self-esteem, as well as mini meditations when you're on the go, and even SOS exercises for especially stressful moments (think flight delay, sunburn, or in-laws). Explore the app.
Dashlane
Cybersecurity is big news, and a data breach can ruin your summer (and beyond). The best way to protect your identity and online accounts is to use unique passwords for everything, but who can remember and keep track of them? The Dashlane password manager app and digital wallet can provide priceless peace of mind. Generate unique passwords, change multiple passwords with a click, receive instant security alerts, and rest assured that it is all encrypted with security architecture that has its own U.S. Patent. The premium feature even enables users to securely sync their data between an unlimited number of devices on all platforms. Explore the app.
Aaptiv
Summer means sun, swimming, and surf, and it's coming up fast. If you'd like to get in shape for all that outdoor fun, a fitness app can be a helpful tool. Gym memberships and trainers are expensive and can be intimidating, but an app like Aaptiv in your pocket can build your strength, keep you motivated, track your progress, and provide a variety of workouts with more than 2,500 audio classes and 15 trainers creating new ones each week. The audio instructions make it easy to follow along, and whether you want running, cycling, yoga, or cardio, Aaptiv will help you keep moving towards your goals. Explore the app.
Global Shark Tracker
Love the beach but hear the Jaws theme the moment you hit the water? The Global Shark Tracker app provides real time tracking of sharks that have been tagged by scientists around the world. Feel safer or hightail it out of the water based on the pings that occur when a tracked shark's dorsal fin breaks the surface of the water and its transmitter is captured via satellite. You can also get to know sharks by name (like Adelaide, Big Kahuna, and Errol Flynn) and track their pings to follow their journey. Explore the app.

Mint
If you've been saving up for summer travel and shopping, the Mint app can help you keep track of your finances. Mint combines your financial information from bank accounts and credit cards alike to allow you to monitor your spending, track your saving, get your bills paid in a snap, track your credit score, and more. Its budgeting features provide an overview of your finances or get you to the transaction level with a click, so if you end up staying a few extra nights in Orlando or San Diego you can ensure that it won't break the bank. Explore the app.
These are just a handful of the best apps out there to help you make the most of your summer. ZAGG Phone Repair recognizes that apps perform best on a fully functional phone. If you need diagnostic help or service for a known repair, ZAGG offers prompt, professional, and friendly repair services and protection products at its locations in Washington, D.C., Maryland (Bethesda, Gaithersburg, Annapolis, and Columbia), Virginia (Tysons Corner), and the Florida destinations Orlando and Sarasota. Let our expert technicians get your summer off to a safe and secure start!