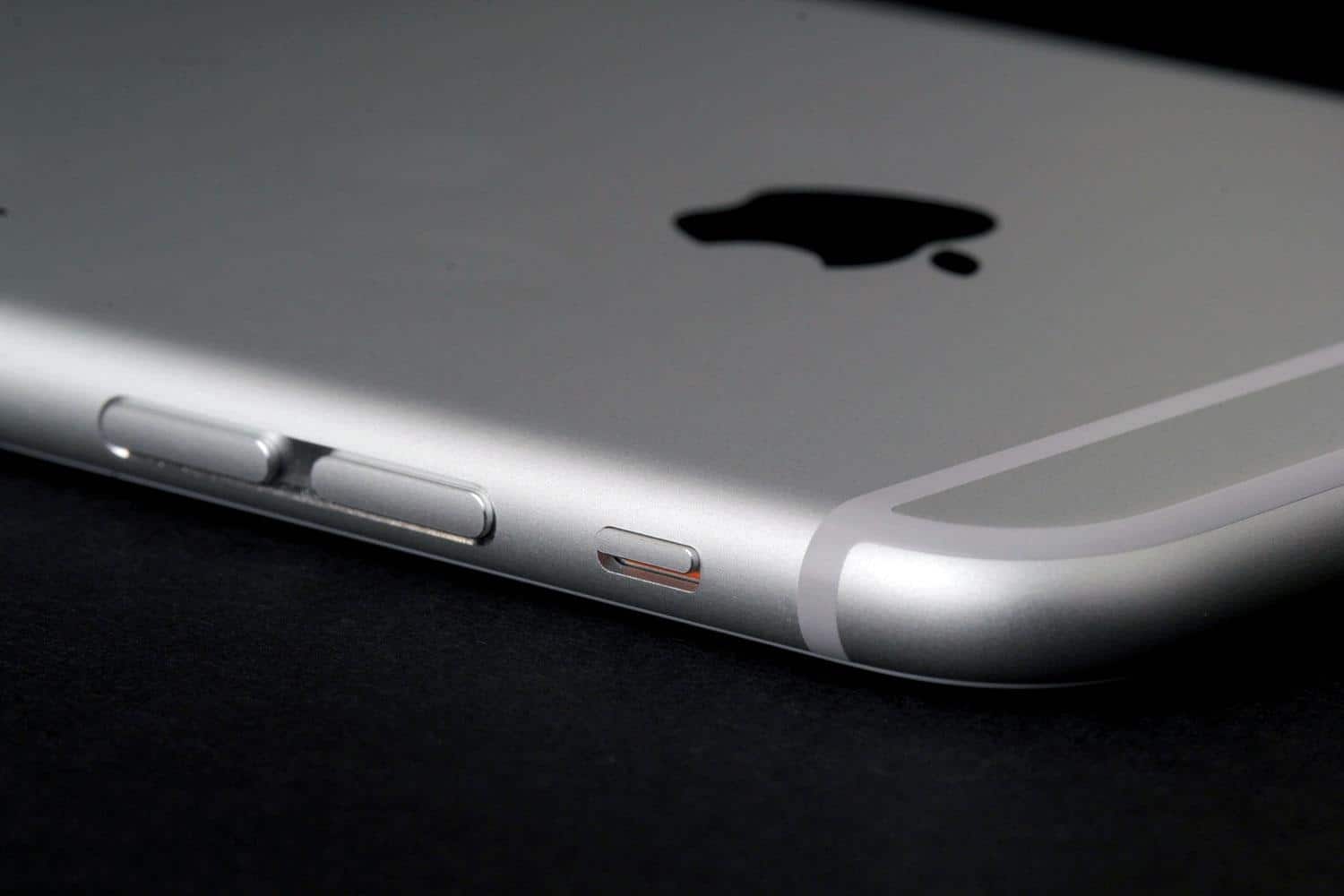 https://zaggphonerepair.com/service/button-repair/
Button Repair Services
Let Our Professionals Do What We Do Best
Doing the same thing over and over again and expecting different results can certainly feel like a form of insanity, especially when you're frantically punching the power or home button on your iPhone, only to find that nothing happens. No matter how well you treat your mobile device – covering it with an ironclad case and lovingly wiping the screen with a microfiber cloth daily – the sad truth is that electronics will eventually fail.
When the buttons on your smartphone only work some of the time — or worse, they stop working altogether — don't assume you have to throw in the towel and shell out hundreds of dollars for a new device.
Let the professionals at Zagg Phone Repair do what we do best. After diagnosis, we'll decide if iPhone button repair will fix your problem or if you need a button replacement. Either way, we'll return your phone quickly and in good working order at a fraction of the cost of replacing your device.
Do You Need iPhone Button Replacement?
Modern mobile phones are designed to be robust, but mechanical parts and touch elements are sensitive and can become damaged with use and abuse. When your power or home buttons are on the fritz, there could be several potential causes.
One of the most common reasons why buttons stop working is grime. Over time, the oil from your fingers and dirt, dust, dander, and other environmental contaminants can soil the button, making it gunky and preventing proper function. The simple solution is a good cleaning around the button. Our professionals can get the job done in a jiffy.
What if cleaning doesn't work? In some cases, buttons may simply be broken, in which case we're happy to repair or replace them to make your device as good as new.
Whether you're dealing with a hardware problem that requires replacement or you've got a software issue like an app interfering with button function, we'll diagnose the cause and complete repairs quickly so you can get back to your digital life.
Benefits of iPhone Button Repair Service
If you get in your car one morning and find that it won't start, you're probably going to take it to a mechanic. Why? Because it's cheaper to repair or replace a broken part like a battery, a starter, or even an engine than it is to buy a brand-new car.
So why would you assume that you have to purchase a new phone just because your power button doesn't seem to be working as it should?
Before you assume that your phone is kaput, contact the experts at Zagg Phone Repair. We'll quickly diagnose the problem and perform the necessary fixes. Whether a software issue is interfering with the button function or the button itself needs to be cleaned, repaired, or replaced, we can help. In some cases, a simple recalibration is all that's needed.
Zagg Phone Repair will save you both time and money. You can visit one of our many convenient locations for service or simply request that a mobile technician be dispatched to a location of your choice.
Our Process for Mobile iPhone Button Repair or Replacement
Our process is simple and efficient. When your phone isn't working, visit our nearest location or schedule service with a mobile technician. Our certified professionals will examine your phone and determine why a button or buttons aren't working correctly.
From there, we'll perform necessary software updates, cleaning, recalibration, repair, or replacement with a brand-new button. Finally, we'll test your phone to make sure everything is working as it should be. If you dropped off your phone, we'll securely package it and send it back directly. If we've come to your home, office, or hotel, we'll return it to you as soon as the process is complete.
Why is Professional Repair So Important?
Can you repair your phone by yourself? You can certainly try, but you're likely to void the warranty in the process. Unless you have a background in phone repair, there's a good chance you'll make the problem worse.
If you can't live without the conveniences your smartphone provides, it's important to take your device to the professionals at Zagg Phone Repair. Our certified technicians not only offer unparalleled expertise, but we have the right tools for the job, as well as the parts needed for iPhone button replacement.
We deliver a speedy diagnosis, repair, and/or replacement. We'll ensure that the job is done right and we save you money in the process.
Our Convenient, Same-Day Service
Whether you rely on your mobile devices to connect with family and friends, keep up with current events, or conduct business on the go, it's natural to panic when the power or home button stops working. The good news is that the experts at Zagg Phone Repair are ready to help with several convenient service options.
You can call or contact us online to schedule a same-day appointment. Choose the nearest location to drop off your phone or request a mobile technician to come to a location of your choice for pickup.
Whether you're at home, at work, staying at a hotel, or having lunch at a restaurant, a mobile iPhone button replacement is designed to make your life easier.
You can also simply walk in and drop off your phone for diagnosis and repair. When you need your phone to be fixed ASAP, Zagg Phone Repair offers the fast and efficient service you expect.
Choose Zagg Phone Repair
While many smartphone users are perfectly capable of updating software, few have the expertise or tools on hand to manage mechanical repairs on their own. This is where a professional iPhone button repair service comes in.
The talented team at Zagg Phone Repair is committed to providing the quality parts, service, and outstanding customer support you deserve. Our knowledgeable and experienced technicians offer the convenience and professionalism you expect.
Whether you visit us in-store or schedule a mobile phone button repair service, you'll always enjoy exceptional results with Zagg Phone Repair. Contact us today to schedule an in-store or mobile appointment. Call or visit your nearest location to learn more about our device repair services.
Visit a ZAGG Phone Repair Store Near You
Get your phone fixed promptly by visiting one of our stores located throughout DC, Maryland, Virginia & Florida

Find your nearest location and make an appointment online
Enter your zip code above and find the closest location to make an appointment

Bring your phone or tablet into one of our stores or mall kiosks
Come in and speak directly with one of our ZAGG technicians for a complete diagnosis

Get your phone or tablet fixed in store while you wait
A ZAGG technician will fix your phone or tablet promptly and correctly good as new
Dispatch a Mobile Technician to Your Location
Schedule a repair online and we will come to your home or office location

Schedule a repair appointment online when convenient for you
Enter your zip code above to see if we offer on site repairs in your area

A ZAGG technician comes to wherever you are
At the office, in the factory, at home or a restaurant – wherever works!

Get your phone or tablet fixed at your location while you wait
A ZAGG technician will fix your phone or tablet promptly and correctly good as new
This year, we have repaired
iPhones: 21,983
iPads: 8,463
Galaxys: 4,496