Who is ZAGG
At ZAGG, Life Unleashed applies to more than just our products.It means having a place where you're not boxed in by cubicles or the conventional. We want both our customers — and our employees — to feel like nothing can hold them back.
Established to act as a foundation for the company, there are seven core values that guide ZAGG daily: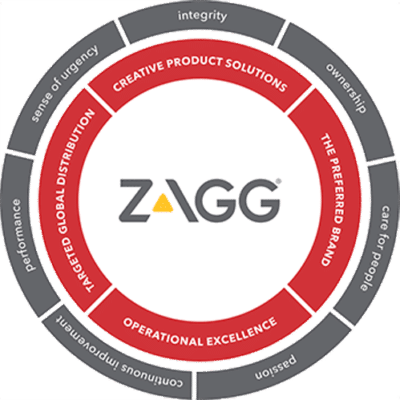 Integrity

Ownership

Care for People

Passion

Continuous Improvement

Performance

Sense of Urgency
Each core value acts as a key component in working toward ZAGG's main objectives of providing creative product and Service solutions,  being the preferred brand for its customers, and exhibiting operational excellence. While ZAGG is a global leader in mobile accessories and Repair Services, it's still at its core a scrappy, entrepreneurial company with a humble attitude wanting to earn its customers' trust every day.
Culture
We're a tight-knit team that's passionate about building solutions that help our customers live life unleashed through our Repair Services and mobile accessories.
Work With Us
Looking to make a change? Apply now to join the ZAGG team.
ZAGG Technician Application
ZAGG Technician Application