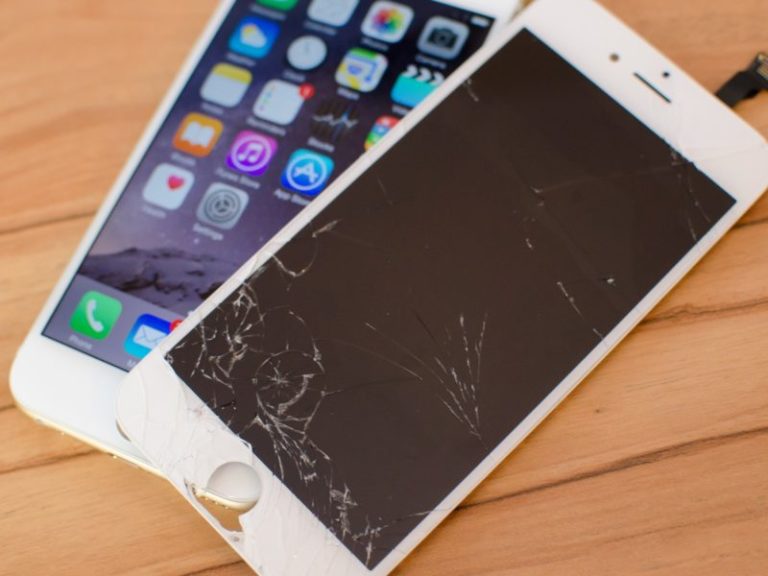 With great devices comes great vulnerability. The versatility and value of your iPhone can come to a screeching halt if it suffers damage. Let ZAGG Phone Repair repair your iPhone for you today.
A cracked iPhone screen or other hardware problems can affect the iPhone's functionality and leave you cut off from your lifeline. This situation puts you in a tough spot facing the ultimate question: repair or replace?
Repair Cost
One of the biggest factors to consider is cost. If the cost of repair comes anywhere close to the price of a new iPhone, the decision is easier. After all, why pay to repair a used product when a new replacement costs only a bit more? Going home with a new iPhone is a better investment in this case, especially since it is easier and easier to transfer all of your contacts and photos and other data from an old iPhone to a new one. ZAGG Phone Repair offers competitive and reasonable pricing and the technicians will provide you with thorough and honest repair estimates to help make your decision less stressful.
Trade-In Value
Given the value of iPhones and the high market demand for used ones, it stands to reason that a trade-in price can be a major factor in deciding whether to repair or replace. The secondhand iPhone market is now impinging on new iPhone sales, so there are definitely deals to be made. If you get a good trade-in price, it can make it easier to decide to buy a new device. However if a trade-in price isn't enough to offset your investment in a new iPhone, then repairing the old one almost always makes better sense.
A Matter of Time
In addition to financial considerations, the inconvenience of being 'unplugged' from your iPhone (and your camera, password manager, web browser, music and video player, alarm clock, texting lifeline, and other apps and features) can be equally painful. Everyone has different needs when faced with a damaged iPhone. The need for a speedy repair can trump the cost of replacement, so for some getting their device fixed fast can be the deciding factor.
This Year's Model
Another factor to consider is whether you are happy with your current iPhone or whether you are interested in a newer model with more bells, whistles, apps, and advanced features. If you are ready to upgrade then replacing your iPhone with a later model may kill two birds with one stone. If your current device is serving your needs then seeking repair will be an option to explore.
Expert Help in Making the Decision
Regardless of which way you turn, ZAGG Phone Repair is ready to help with your cracked iPhone screen. With locations in Washington D.C., Maryland, Virginia, and Sarasota, Florida, ZAGG also offers on site repair by mobile technicians as well as secure mail-in repair service. They will explain the damage and what it will take to repair and get you up and running. In addition, they offer a range of Invisible Shield screen protectors to safeguard against future drops or dings. They are repair experts who care, so if you are looking at a damaged iPhone, let ZAGG help you make an informed decision with confidence.