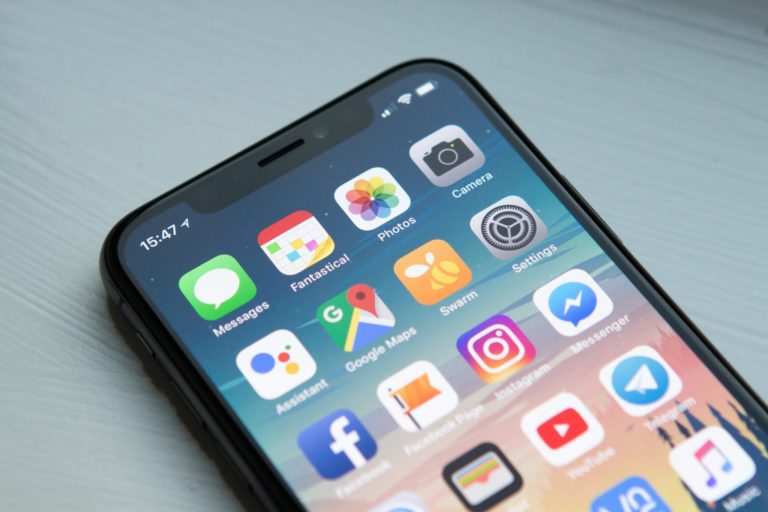 When most of us are in the midst of downloading apps on our phones, we aren't too concerned about how much space they will take up, or how frequently they will be used. In the moment, we want the app, so we download. Often times, even though we never use them, we don't delete them either. This leads to an abundance of apps that are just taking up space.
If you are an iPhone carrier, accessing apps and deleting them is quite simple. Click on the Settings menu and select "General" followed by "iPhone Storage."
This will then list all of the apps you currently have installed on your device with the ones taking up the most storage at the top of the list.
There is a "Last Used" date below each app that lists the last time you opened it. It may be time to part ways with any apps you haven't used in a while.
If you're worried about the data you have associated with the apps that you haven't used and want to delete, iPhone does provide another option. Instead of deleting the app there is an "Offloading" option.
Choosing to Offload apps will remove them from your device but preserve the data you have associated with them. Down the road, if you decided to download the app again, you won't need to start all over again, it will be as if you never deleted it. If you choose to delete, then all the app's data will go along with it.
There is a feature found on the iPhone Storage Page that will offload apps you have not been using all on its own. You don't have to know when the last time you used an app was, or delete any apps, this feature takes care of it for you. Our technicians at ZAGG Phone Repair recommend this feature for people who are frequently finding themselves out of space.
Aside from making your phone more appealing to use and look at, cleaning up your apps also make it more secure. Serious security flaws linger in apps that haven't been used or updated in a while.
When the App Store icon appeared on the iPhone ten years ago, it harbored about 500 apps. Today there are over two million which makes having pages and pages of apps slightly understandable. However, cleaning up your phone is important and necessary to keep it working effectively.
If you run into difficulties with your phone, ZAGG locations in Washington D.C., Maryland, Virginia, and Sarasota, Florida, have techs readily available to help. ZAGG also offers secure mail-in repair service.