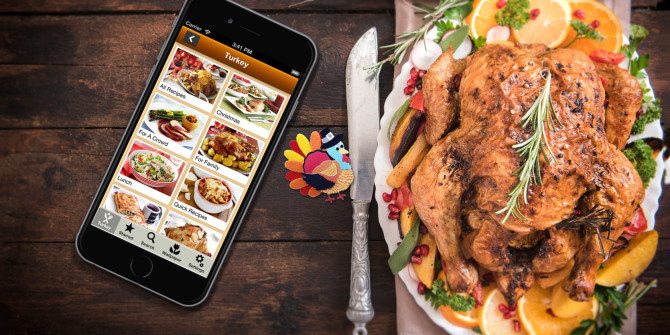 The holidays are a time for convening with family and friends and reflecting on how appreciative we are for the special relationships we share with them. For many of those traveling to visit their loved ones in person, cell phones are the primary device for keeping up with their lives and also staying in contact during the journey to see them. Therefore, it's absolutely critical to ensure that your cell phone is in proper working order before embarking on your trip, be it back home for college students or over the river and through the woods to Grandma's house.
With estimates for holiday travelers reaching almost 51 million (that's over 15% of the entire U.S. population!), a fully functioning cell phone is a lifeline for safe and enjoyable travel, whether by planes, trains, or automobiles. (Great movie by the way!) One reason they're also called mobile devices is because beyond the phone there are so many other features that we use for so much, like texting, watching videos, browsing the news, following social media, playing games, and listening to music. All are perfect pastimes while waiting for your flight or being in the way back of the family car, and all require your device to be charged and usable.
One of the biggest reasons is to make sure that your cell phone is in working order this holiday is for the camera. Taking, editing, and sharing pictures and videos plays an especially key role in special get togethers with family and friends, letting you capture the fun and festivities of the entire trip for future reminiscing about the moose that crossed the road, who broke the turkey wishbone, and which Grandpa wore the ugliest Christmas sweater.
All of this cell phone functionality is important to you and will help make the holidays both safe and stress-free. Two good rules to follow? Always pack a charger (or two!), and don't set out with a cracked screen. Studies show that about 30% of users accidentally break their cell phone screens during any 12 month period, making it one of the biggest problems plaguing the 24/7 connection we rely on them for. Every crack exposes the interior to debris or liquid that can compromise functionality, and small cracks can spread and spiderweb. This can obscure apps and make swiping and tapping impossible. Even if the battery is charged to 100%, a damaged screen can cause a lack of responsiveness and difficulty of use for most smart phone features, rendering it basically useless.
So whether you're using your cell phone to map out your route of travel or to request roadside assistance along the way, a working phone screen is imperative. Perhaps you're flying and need to text the details of a delay to your eagerly waiting family or friends? Not always possible unless your phone screen is intact.  Taking a picture of the delectable turkey and the alluring Thanksgiving table spread, or about 100 pictures of your infant niece or nephew by the Christmas tree? A potential viral video of Grandpa asleep in his easy chair? Good luck getting the shots or posting those beauties to social media if your cracked screen renders your camera, Facebook, or entire phone useless.
Your cell phone seems to be working with a cracked screen, just a little glitchy now and then, so you're taking the risk to see how long it holds out. Or maybe you're a college student who doesn't want mom or dad to see the results of your phone clattering down the library stairs after trying to balance it on top of a stack of textbooks. Repair can wait a little longer, right?
No matter the details, it's smart to have it fixed sooner rather than later. So if you live in Washington, D.C. or the surrounding areas of Maryland and Virginia, or in Orlando or Sarasota in Florida, let the expert screen repair technicians at ZAGG Phone Repair get your cell phone up and running smoothly again. ZAGG Phone Repair has stores and kiosks in these locations to quickly and properly fix all of your mobile phone issues. Visit our locations page https://zaggphonerepair.com/store-locations/ to find a store near you!