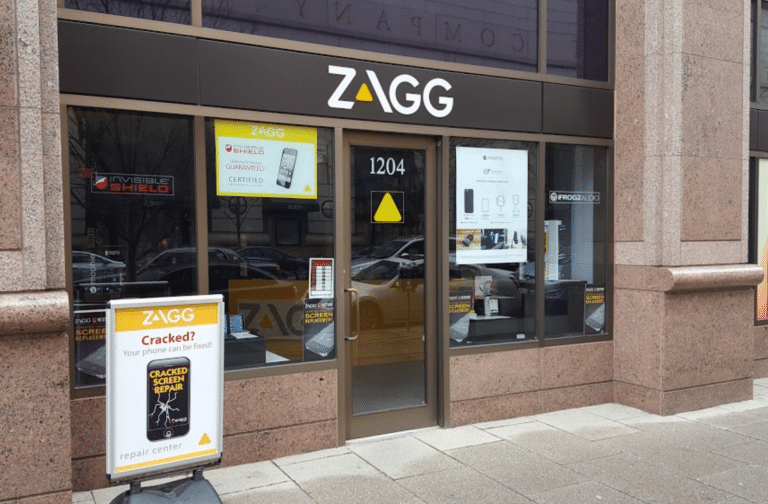 Our phones have become our lifelines. 95% of Americans own a cell phone or mobile device and 77% own a smartphone.
If you live in a major metropolitan area like Washington DC, having a cell phone or smartphone is critical for staying safe and connected. Keeping it in top working order is absolutely critical. Understanding the vital, real-time importance of our phones, ZAGG Phone Repair offers affordable, efficient, and fast phone repair in Washington DC, with  five locations in nearby Maryland and Virginia.
Our phones play huge roles in our personal, professional, and school lives. Especially in major urban and suburban areas where time is money and everything seems to move at double time. Many people commute to work or school in the Washington, DC area and spend significant time on the go throughout the entire day. Phones function as our personal hub for communication, safety, entertainment, work, and play. As we send and receive emails, texts, shared files, calendars, documents, videos, and music at top speed. A damaged or cracked screen can affect your phone's functionality and bring everything to a halt, so expert phone repair that is convenient as well as fast can be a lifesaver.
A growing number of Americans now use smartphones instead of computers as their primary means of online access at home. For those who telecommute or work out of the home the phone is less a convenience than a necessity – for their business as well as peace of mind.
A damaged or dead phone is a stressful inconvenience on a normal day, but if you are traveling the disruption and aggravation can be magnified.
22 million people visited Washington DC last year. Whether on a business trip, a road trip passing through, or a family visit to see the nation's capital and monuments, you especially need your cell phone or smartphone in top working order while traveling by plane, train, or automobile in an unfamiliar and busy city.
Don't struggle with a screen that is cracked or damaged, and don't risk further damage by delaying repair. You can avoid being stranded without your cellular safety net in Washington DC by getting expert service that is fast but thorough, all at affordable prices. Rely on ZAGG Phone Repair located at 1204 G St. NW in Washington DC, with five locations in surrounding Maryland and Virginia, as well as in Orlando and Sarasota, Florida.