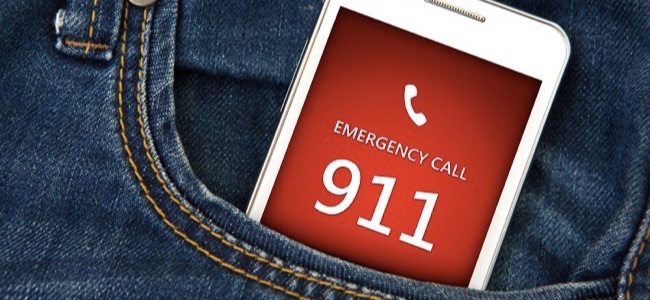 It's a fact that cell phones and mobile devices have become essential to our daily lives. Be sure your family has working  cell phones in emergencies: stay connected during a disaster.
They function as our personal hub for communication, safety, entertainment, work, and play, all at top speed.
During a disaster however, they serve even more critical functions and can become our lifeline. Social media sites like Facebook and Twitter have become recognized tools for communicating and getting information in and out. During hurricanes, tornadoes, floods, ice storms – our phones are the link to call for help, check for information, and communicate with friends and family.
ZAGG Phone Repair stays committed to keeping your phone in its best possible working condition throughout the year, but during a disaster your phone may make the difference in keeping you safe, and there's nothing more important than that.
ZAGG offers the following tips for how best to prepare for disasters, evacuations, and the immediate aftermath when network resources will likely be taxed.
Prepare and keep your mobile phone battery charged. High winds and flooding can knock out power at any time for hours, days, or even weeks.



Keep an external charger available so that you can recharge your device once it runs out of juice. Include wall chargers, car chargers, and adapters for your phone in your emergency kit for when the power is restored or if you evacuate to a location that does have power.

Keep your mobile devices, accessories, and chargers dry. Apart from running out of charge, the biggest threat to your device during a hurricane is water.  Keep it safe from the elements by storing it in a "dry bag" or "dry box" or a protective phone cover made for your device.

As soon as the power goes out, change your phone setting to low power, dim the background light on your screen, and turn off background data applications as well as Wi-Fi and Bluetooth. Doing so will help to preserve battery life, which can make all the difference.

Download weather applications and alerts to get forecasts and severe storm warnings, as well as  alerts from the American Red Cross and the Federal Emergency Management Agency (FEMA).

Program your contact numbers and email addresses into your mobile phone. Numbers should include the police department, fire station and hospital, as well as family members and emergency contacts. Also, keep a written copy of this information in case your phone runs out of juice, but you're able to use someone else's device. These days it's common not to memorize phone numbers because we don't often dial them, we just press "Mom" or "Bro" or "Work." Having them written down can be a lifesaver.

If you have a home landline, forward that number to your mobile number in the event of an evacuation.

Backup your contacts, photos, and other information on your phone to a cloud storage service. This is especially important if you have taken pictures for insurance purposes. Whether you own or rent, take pictures of your home and belongings before the storm. During and after the storm, document any damage you see so you can share it with your insurance company.

Set up location-tracking technology on your phone and your loved ones' devices, so that you're able to track each other if you're separated during an emergency.

Text instead of call. Fewer cellular networks will be operational during or following an emergency, and text messages can go through more quickly than voice calls because they require fewer network resources.

When using your phone, be prepared for high call volume. It's hardwired into us to reach out to loved ones or to get more information during an unfolding disaster. Thus during an emergency, many people try to use their phones at the same time and the increased call volume may create network congestion, leading to "fast busy" signals on your wireless phone or a slow dial tone on your landline phone. If this happens, hang up, wait several seconds and then try the call again. This allows your original call data to clear the network before you try again.

Keep non-emergency calls to a minimum and limit your calls to the most important ones. Again, when possible text instead.
Use social media sparingly. If you post or tweet your status during or after the storm, keep it short. When Hurricane Harvey hit in 2017 there were stories about people posting on Twitter or Facebook asking for help when they couldn't get through on 911. Federal emergency officials warn that people should not rely on social media for help. First responders simply don't have the time or resources to monitor social media posts. You can't assume that it will be read or responded to.

ZAGG Phone Repair is here to help after a disaster if your phone needs repair or replacement, and it is always wise to keep your phone well maintained at all times since some disasters come with little warning. With locations in Washington D.C., Maryland, Virginia, and Sarasota, Florida, ZAGG also offers secure mail-in repair service. They will explain the damage and what it will take to repair and get you up and running again, which can be a critical comfort after a disaster.