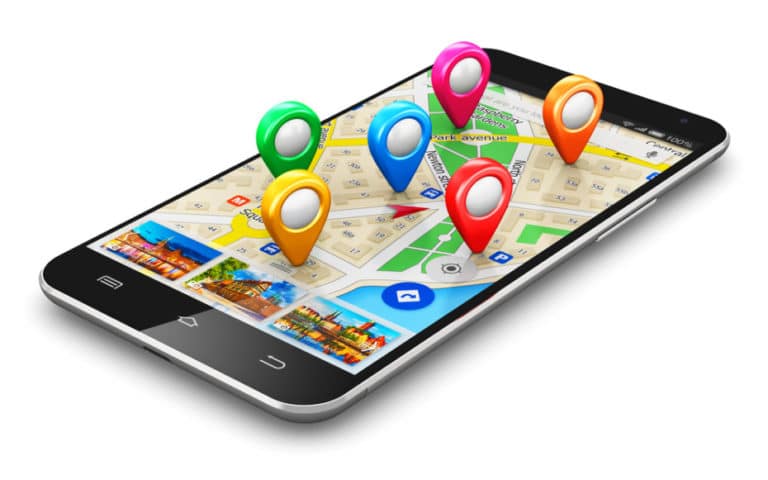 Halloween might not seem like the most- high tech of holidays, however there are some ways that technology can enhance the safety of Halloween. It is important to keep your little monsters safe and technology such as smartphones, LED lights, and apps have the ability to give parents peace of mind while children go door to door in search of all their favorite sweets and treats. Here are 5 tech-based tips to ensure for a fun filled yet danger-free Halloween.
Avoid the curiosity of "Haunted" Houses.
Although parents want their children to understand that there is nothing to be scared of while trick or treating, the reality is that avoiding some houses is probably the smart move in order to ensure safety. Easily spotted houses that look completely dark and dilapidated should be taken off the trick or treat map. Aside from the obvious, any houses fostering convicted sex offenders should also be off the map. All cities, counties and states have different laws, policies, and regulations stating what can be allowed of these now-free citizens should do on Halloween. It can be difficult to know exactly whose house is whose. Most people know their nearest neighbors, but not many know every person on their street. The National Sex Offender Public Website is an excellent year-round resource for people to inform themselves. This is a must-visit before your children put on their costumes and head out for the night.
See and Be Seen
It has begun to get darker earlier which can make it more difficult to see your children at night. Especially if their dressed in an all black batman jumpsuit or a black vampire cape. In the past glow sticks have been used to improve children's visibility. However, we are now in the 21st century, and its time for parents to get with the times. Wearable bright-glowing LED Lights are an excellent way for passing cars to be aware of your child presence. These brighter, long-lasting, and reusable bits of technology are inexpensive, and can be great for an early morning run, or a late night bike ride. They come in all different colors so matching them to your child's costume can potentially enhance the fun of dressing up for Halloween.
Know Where the Treats Are
No parent wants to have to hear the complaints that come from the child that walks up that ridiculously long driveway to find that the homeowners aren't home and have no treats to offer. Instead of wasting valuable trick-or-treating time, Our technicians at ZAGG Phone Repair recommend downloading the NextDoor's Treat Map App. While compatible with Android and iPhones, this hyper-local social app allows neighbors speak to each other about important issues on their block, while blocking out people who live elsewhere. The app also offers an option for people to share whether they will be handing out candy on Halloween or not. If you plan on being home, this encourages families to swing by so that you aren't eating Twix for breakfast and can get rid of all that Halloween candy. If your phone seems to be running slower or you are unable to download the app, please visit one of our Zagg phone repair locations and someone will assist you.
Track the Children with GPS
In this day and age, it is rare to find a teen without a phone secured to their palm. More than just selfie takers and bragging boxes, cell phones contain features that can help to keep everyone safe, especially on nights like Halloween. GPS features can be found on almost every phone these days. iOS users are able to track any other person's location (with granted permission) by just tapping on their name in the message tab. Unfortunately, if one person has an iPhone and another has an Android, it can be hard to connect. Fortunately, Glympse, maker of a great, everyday location-sharing app, has a Halloween-oriented app called Track & Treat, which lets parents watch their smartphone-clad kids realtime on a map. With help downloaded this app please visit one of our ZAGG Phone Repair locations in Washington D.C., Maryland, Virginia, and Sarasota, Florida, for assistance.
Carry an Emergency Phone
Not all parents feel comfortable with their children having smartphones. However, for Halloween night, an inexpensive emergency phone should be a priority. When sending children who will be walking the streets without adults on their way, the comfort of a god-forbid emergency cell phone can make a world of difference for parents as well as newly independent tweens or teens. There are a lot of different phones that include a panic siren as well as an SOS flash so that little ones are able to be found. These phones can be programmed with emergency phone numbers so that the child doesn't have to remember different numbers if they need to make a call. They may not be the "hottest" phones out, but if there is ever an emergency, parents can feel comforted that their child has a way to reach them. After Halloween night, these spare phones can be kept in a glovebox or safety kit in case any emergency ever occurs.
Technology has come a long way, and with it means better ways to make sure everybody in your family stays safe and where they need to be. Apple and Android phones both have features to help you locate children and also allow them to alert you when in danger.
Please remember ZAGG Phone Repair can help with phone repairs of all kinds as well as provide preventative protection, with locations in Washington D.C., Maryland, Virginia, and Sarasota, Florida, as well as mobile technicians in select areas. ZAGG is committed to helping you and your family Have a safe and Happy Halloween!