Get your phone fixed or your screen protected
Let's Start & Schedule Your Repair and or screen protection below.
Enter your ZIP Code below and find a location.
Visit a ZAGG Phone Repair Store Near You
Get your phone fixed promptly by visiting one of our stores located throughout DC, Maryland, Virginia & Florida
Dispatch a Mobile Technician to Your Location
Schedule a repair online and we will come to your home or office location
Phone Repair Diagnostics
Nobody can afford to be without their smartphone or tablet for very long. So when something goes wrong with a mobile device, it can cause anything from mild annoyance to severe panic. ZAGG Phone Repair can help stop the madness before it starts.
Screen Repair
We've all experienced that fleeting moment of terror when an iPhone drops on the ground and shatters its screen—or that utter confusion when the screen gets scratched even when we protect it like one of our children. Whatever the cause, a phone screen blemish or crack is irritating, but something many of us decide to just live with. But with ZAGG, you can repair a phone screen much more easily than you think.
Button Repair
Power buttons that don't turn on. Home buttons that leave you stranded. Buttons that don't do anything but make you scream, and not in a fun way. A broken button can make your iPhone seem like nothing more than pocket fill.
Charging Issues
The smartphone is a communication device, entertainment center, and productivity suite all in one. That means it needs power. When a smartphone doesn't charge as it's supposed to, it can feel like all our connectivity is seeping away. In most cases that's not good.
Battery Replacement
Battery health is one of the most significant elements of the smartphone, but also one of the easiest to take for granted—until, of course, it stops working.
This year, we have repaired
iPhones: 21,983
iPads: 8,463
Galaxys: 4,496
ZAGG Phone Repair offers the following services to keep your phone and tablet running.
Mobile Screen
Tablet Screen
Diagnosis
Battery Replacement
Won't Charge
Warranty Information
ZAGG Phone Repair pays special attention to each and every repair and product sold.
For that very reason we offer warranties on all repairs and Invisible Shield products.
We fix it all the popular brands
We are Zealous About Great Gadgets and passionate about Technology. At the forefront of the consumer experience we strive to stay up to date on the latest and greatest trends in the technology space….always increasing our knowledge and fine tuning our craft.  We all go through hours and hours of hands on training; maintaining a high standard of quality, integrity, and the goal of a flawless repair. Whether you decide to come to one of our stores or decide to dispatch a tech to your home or office we strive excellence in both customer service and in the finished product.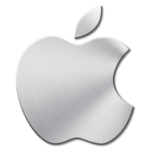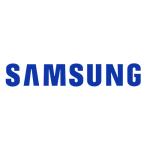 Mobile technologies are an integral part of our daily lives, keeping us connected and adding unparalleled convenience. What happens when your iPhone won't charge or your buttons won't work? What if you drop your iPad and shatter the screen?
As much as we utilize our mobile devices, it's no surprise that they suffer wear and tear, or that damages occur. At Zagg Phone Repair, we understand the inconvenience of a damaged or malfunctioning smartphone or tablet, and the hassle of having to fix iPhone screen or other issues.
You don't want your battery dying at an inopportune moment, like mid-travel while you're using Google maps. Nor do you want to continue to swipe over a broken screen that could slice your finger open. Such issues can significantly reduce the utility of your devices.
Luckily, there is a solution that doesn't require you to drop hundreds of dollars on a new iPhone, iPad, Galaxy, or other device. To fix iPhone and other mobile gadget issues, all you need is a hand from the phone doctor.
Zagg offers comprehensive and convenient services to repair iPhone, iPad, and Galaxy issues. We not only specialize in repairs for a variety of common problems, but we have two great service options. When your battery isn't charging or you need button or screen repair, we're on the job with fast, effective, and affordable services that return your devices to good working order